In this page there are hardware that use a free license. Machines and electronics with the source code available with a free as in freedom of speech license are ecologically crucial for a sustainable future.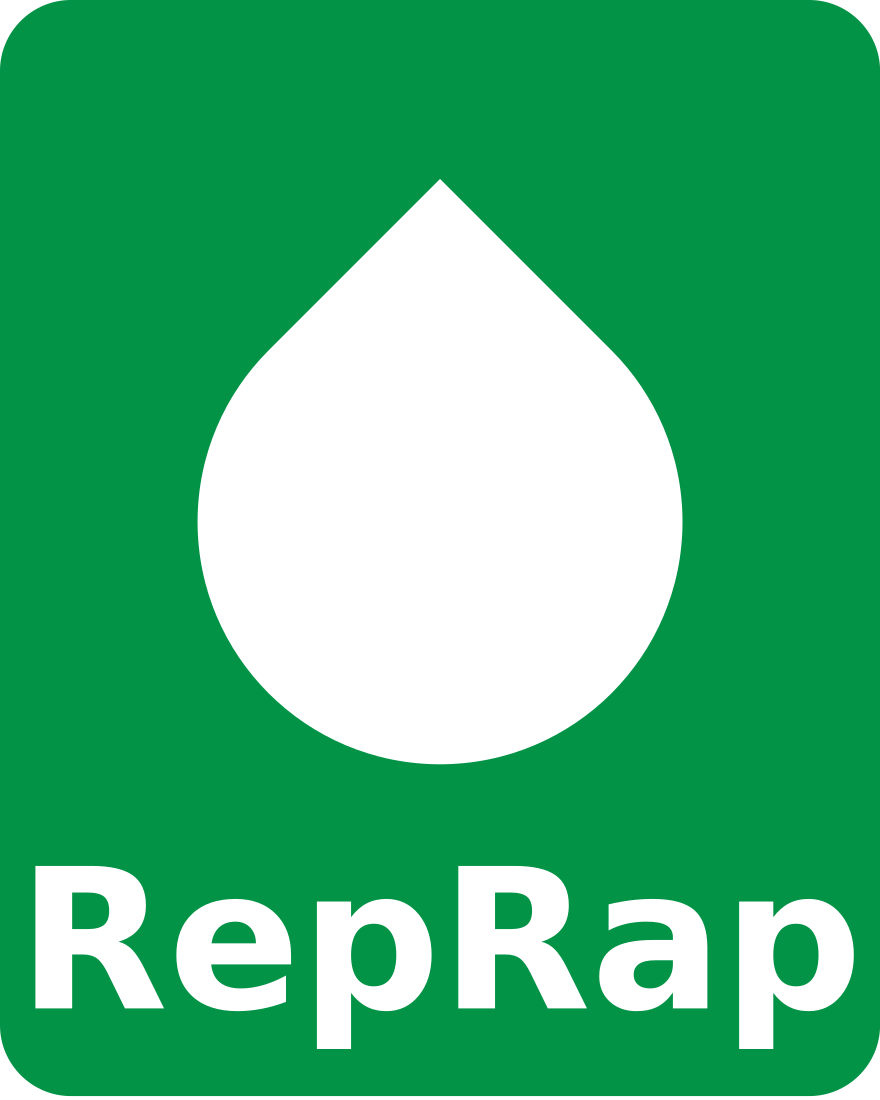 RepRap Project
The
RepRap
project is where the 3D printing revolution originated.
Not everyone knows that the 3D printers revolution started as an academy project.
In the philosophy page of the project, Adrian Bowyer, talks about the economy of the RepRap, of how the project is an application of the theory of Marx, about the Free Pharma project.
If RepRap is widely adopted (as with all research projects, a low probability), then it may have a profound impact on human wealth and economics, completely eliminating some industries and leading to the genesis of new ones. More importantly, it may preferentially allow the world's poorest people to step onto the rungs of the manufacturing ladder.
Today with a RepRap 3D printer is possible to make products unthinkable of with less advanced technology.
In the philosophy page of the RepRap project, an evolved RepRap, for the manufacturing of pharmaceutical is envisioned.
https://reprap.org/wiki/PhilosophyPage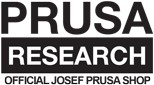 Prusa Research 3D Printers
Prusa Research 3D Printer
The Original Prusa I3 MK3S is the successor of the award-winning Original Prusa i3 MK2 3D printer. With the rebuilt extruder, a plethora of sensors and the new magnetic MK52 heatbed with replaceable PEI spring steel print sheet, it is believed to be Prusa's best 3D printer yet.
There is also a community always backed by the Prusa Project:
PrusaPrinters, the community of 3D printer users around the world.
https://www.prusaprinters.org
You can find the source code of the printer here:
https://github.com/prusa3d/Original-Prusa-i3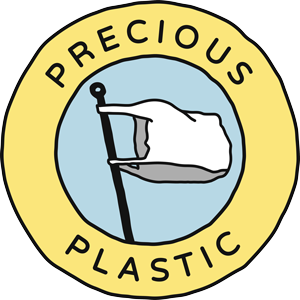 Precious Plastic
Precious Plastic
is a free hardware project, based in the Netherlands. In the Precious Plastic project website you can find different type of machinery that are needed to recycle plastic and create objects from the recycled plastic.
There are 3 different category of machines:
Machines for the education of people on the matter of plastic recycling, machinery modified by the community and semi industrial machines for ramping up the recycling of plastic.
https://PreciousPlastic.com
You can find the forum of the community here:
https://davehakkens.nl/community/forums/forum/precious-plastic/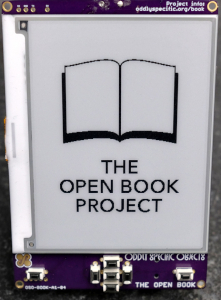 The Open Book
The Open Book
is a free hardware project, hosted at the moment at Github. As a society, we need an open source device for reading. Books are among the most important documents of our culture, yet the most popular and widespread devices we have for reading — the Kobo, the Nook, the Kindle and even the iPad — are closed devices, operating as small moving parts in a set of giant closed platforms whose owners' interests are not always aligned with readers'.
The Open Book aims to be a simple device that anyone with a soldering iron can build for themselves. The Open Book should be comprehensible: the reader should be able to look at it and understand, at least in broad strokes, how it works. It should be extensible, so that a reader with different needs can write code and add accessories that make the book work for them. It should be global, supporting readers of books in all the languages of the world. Most of all, it should be free hardware, so that anyone can take this design as a starting point and use it to build a better book.
You can find the project on Github here:
https://github.com/joeycastillo/The-Open-Book

OSBeehives
OSBeehives
is on a mission to technify the beekeeping industry by building a global network of beekeepers and identifying causes and solutions for colony health deterioration. This mission is founded on the principles of citizen science, open data, and collaboration between beekeepers.
OSBeehives integrated hardware and software solutions make use of the latest deep neural network and digital signal processing technologies applied to beehive audio recordings and sensor measurements with the goal of detecting possible hive health problems. All of this can be done remotely and automatically, letting beekeepers know that something is going wrong so they can intervene and possibly save the colony.
You can find the project page here:
https://www.osbeehives.com

OpenEVSE
OpenEVSE
Electric Vehicle Charging Solutions.
OpenEVSE started in February 2011 with a simple experiment to try to generate the SAE J1772 pilot signal on an Arduino Development Board. One experiment lead to another to another until a prototype J1772 compatible controller was born. With lots of feedback and interest from the great folks on the "My Nissan LEAF" Forum a few boards were offered to other hardware hackers. What started as a few boards (6 built in the first batch) turned into more and more... Today, OpenEVSE powers charging stations from many manufactures all over the world.
You can find the project page here:
https://www.openevse.com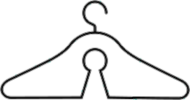 OpenKnit
OpenKnit
is free hardware digital knitting.
OpenKnit is an open-source, low-cost, digital fabrication tool that affords the user the opportunity to create her/his own bespoke clothing from digital files. Going from the raw material, the yarn, straight to its end use, a sweater for example, with almost no waste, because the product is knitted to shape.
Designing and producing clothes digitally and wearing them can now happen in the very same place, rewarding the user with the ability to make decisions regarding creativity and responsibility.
You can find the project page here:
http://openknit.org
You can find already made garments with OpenKnit here:
http://doknityourself.com
Opentrons
Opentrons
is free hardware for laboratories.
Opentrons make robots for biologists. Opentrons mission is to provide the scientific community with a common platform to easily share protocols and reproduce each other's results. Opentrons' robots automate experiments that would otherwise be done by hand, allowing our community to spend more time pursuing answers to some of the 21st century's most important questions.
Free software and hardware makes science better. Opentrons apps, protocols, and hardware are publicly available.
Today, biologists spend too much time pipetting by hand. At Opentrons they think biologists should have robots to do pipetting for them. People doing science should be free of tedious benchwork and repetitive stress injuries. They should be able to spend their time designing experiments and analyzing data.
You can find the project page here:
https://opentrons.com

LibraryBox
LibraryBox
is an free source, portable digital file distribution tool based on inexpensive hardware that enables delivery of educational, healthcare, and other vital information to individuals off the grid.
LibraryBox v2.0 is a combination of a router (a variety of hardware will work), USB drive, and software that, when combined, give you a small, low powered webserver. The webserver acts like a captive portal, and delivers files that are stored on the USB drive.
To use LibraryBox, you simply connect to the wifi SSID "LibraryBox" and launch a browser. Attempting to visit any webpage will push you to the LibraryBox homepage on the device, which has information about the project, and links on the menu for downloads. You can browse the contents of the Shared folder, and download any files you'd like. The device you are using does have to be able to understand the download (for instance, downloading an EPUB ebook to a Kindle won't really work).
You can find how to build a LibraryBox here:
http://jasongriffey.net/librarybox/buildingv2.1.php

Thymio
Thymio
the free hardware robot created for teachers, by universities.
The Thymio project started from the idea of offering children a modular affordable robot to let them discover digital technologies. Thymio is the educational robot to learn, code and create.
Thymio has been developed in the context of a collaboration between the MOBOTS group of the Swiss Federal Institute of Technology in Lausanne (EPFL) and the Lausanne Arts School (ECAL). For Thymio, the development was supported by the NCCR Robotics research program, while Mobsya association took part in the development and managed production and distribution.
You can find more about Thymio here:
https://www.thymio.org

WikiHouse
WikiHouse
is a digitally-manufactured building system. It aims to make it simple for anyone to design, manufacture and assemble beautiful, high-performance homes that are customised to their needs.
The WikiHouse project was started as an exploration into how the web could be used to transform the way we make homes.
Our current construction methods are simply not fit for being low carbon, fast and customizable. They are slow, unpredictable, wasteful, energy and carbon intensive and require huge amounts of skilled labour.
What if we could also set up digital microfactories for a fraction of the cost: a network of local manufacturers, sharing common solutions using the web? A distributed, flexible supply chain. 'Industry 4.0'
WikiHouse is the first building system designed for this kind of ecosystem. Ultimately, it is rooted not in any one particular technology, but in a few fundamental design principles.
You can find more about the mission of WikiHouse here:
https://www.wikihouse.cc/Mission

Arduino
Arduino
is a free hardware and software company, project and user community that designs and manufactures single-board microcontrollers and microcontroller kits for building digital devices. Its hardware products are licensed under a CC-BY-SA license, while software is licensed under the GNU Lesser General Public License (LGPL) or the GNU General Public License (GPL), permitting the manufacture of Arduino boards and software distribution by anyone. Arduino boards are available commercially from the official website or through authorized distributors.
Arduino board designs use a variety of microprocessors and controllers. The boards are equipped with sets of digital and analog input/output (I/O) pins that may be interfaced to various expansion boards ('shields') or breadboards (for prototyping) and other circuits.
You can find more about the Arduino and its free software here:
https://www.arduino.cc

M-Labs
M-Labs
(formerly known as the Milkymist project) is a company and community who develop, manufacture and sell advanced free hardware devices and software. It is known for the Milkymist system-on-chip (SoC) which is a commercialized system-on-chip designs with free HDL source code.
M-Labs technologies have been reused in diverse applications. For example, NASA's Communication Navigation and Networking Reconfigurable Testbed (CoNNeCT) experiment uses the memory controller that was originally developed for the Milkymist One and published under the terms of the GNU General Public License (GPL).
The project was presented at several open source and hacker conferences such as the Chaos Communication Congress, FOSDEM, Libre Software Meeting, and Libre Graphics Meeting 2011. It was also featured on the Make magazine blog and the Milkymist One board was included in their "ultimate open source hardware gift guide 2010".
SolveSpace is a libre and open-source parametric computer-aided design application that uses a NURBS geometric kernel, allowing it to represent curved surfaces exactly. It was originally released by Jonathan Westhues under the GPLv3 license and is now further developed at M-Labs. SolveSpace is primarily useful for mechanical design.
Smoltcp is a standalone, event-driven TCP/IP stack that is designed for bare-metal, real-time systems. Its design goals are simplicity and robustness. Its design anti-goals include complicated compile-time computations, such as macro or type tricks, even at cost of performance degradation.
Smoltcp does not need heap allocation at all, is extensively documented, and compiles on stable Rust 1.28 and later.
You can find more about the M-Labs and its free software and hardware here:
https://m-labs.hk